Get ready for a European-style adventure with the new Georgia Mountain Coaster, open 7 days a week in Helen, GA! Built for both safety and speed, you can ride this attraction with either 1 or 2 people per cart. Cart drivers must be at least 56″ tall while riders must be 38″ tall (and 3+ years old). Riders control the speed of the cart, which tops out at 25mph!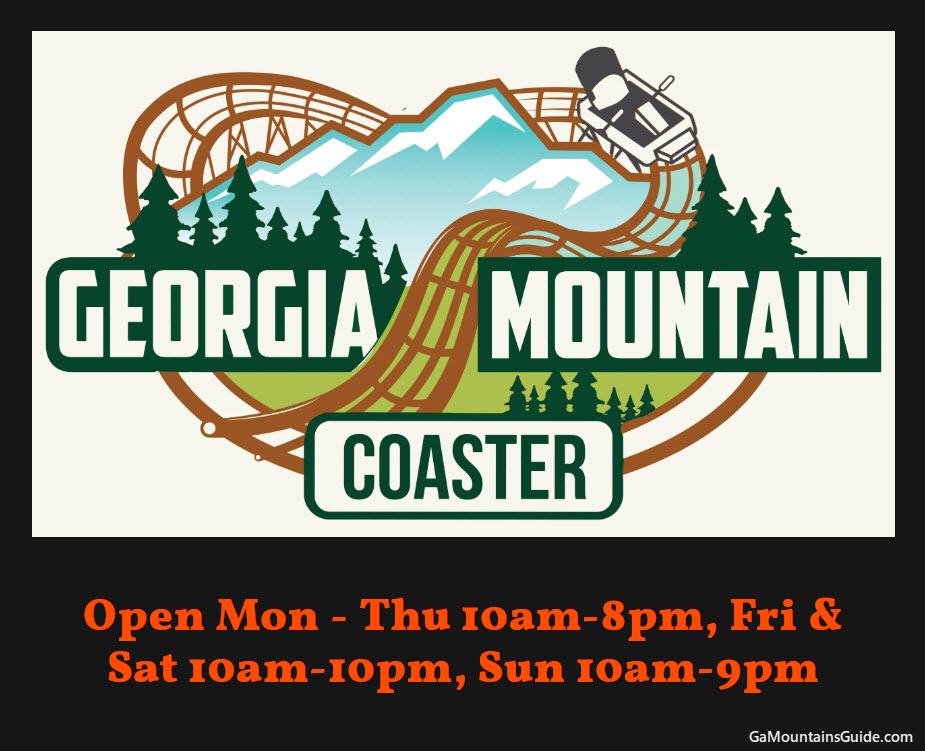 The attraction opens at 10 a.m. daily and has lights along the track for exciting weekend night-time rides. Prepare for a slow climb up the hillside, followed by quick descent down towards Helen's S Main Street. YouTuber joeboy68 shared this cool video of the wooded ride through the trees (note how it speeds up considerably in the last half of the track!):
HOURS
opens 10 a.m. daily
closes 8 p.m. Monday – Thursday
closes 10 p.m. Friday – Saturday
closes 9 p.m. Sunday
NOTE that rides are not allowed while there are thunderstorms in the area!
PRICING
Adults and kids 13+:

$15 for 1st ride
Half off the 2nd ride!

Kids (7 – 12): $12
Kids (3 – 6): $6
Group Rates: for groups of 15 or more, adults get $3 off each ticket and kids get $2 off.
Note that pricing rates are the same whether you ride the coaster solo or together
LOCATION
Located a quick walk from downtown Helen! Stairs to the coaster are next to Paul's on the River at:
8409 S Main St, Helen, GA
MORE INFORMATION AT