*** UPDATE 6/2/2020 ***
*** This event is now rescheduled for the ENTIRE MONTH OF AUGUST 2020! ***
More information to be shared soon. Stay tuned!!
Original post details below.
*** ! ***
Make your plans now to attend the 2020 Georgia Wine Highway Week. This annual wine tasting event lasts for 10 days to give you plenty of time visit and enjoy each of the participating vineyards!
UPDATE 3/13/2020: the 2020 North Georgia Wine Highway has been extended one week to a 17 day event due to the COVID-19 coronavirus pandemic. All info below reflects the new dates of the event.
Friday, March 20, 2020 to Sunday, April 5, 2020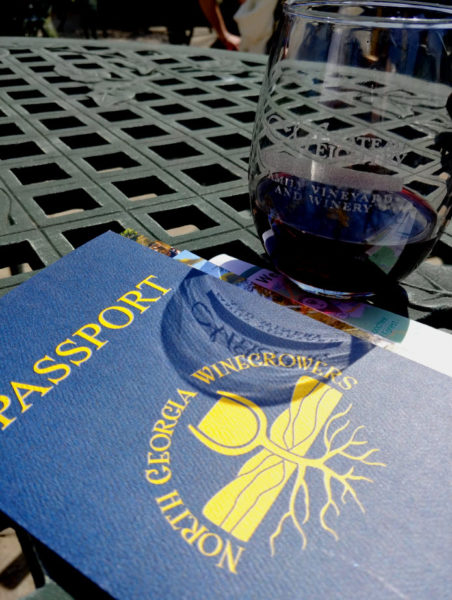 General information is shared below. Please check back for more details as the event gets closer!
2020 Wine Highway Week in the Georgia Mountains
The Winegrowers Association of Georgia is sponsoring the 2020 annual Wine Highway Week from Friday, March 20th through Sunday, April 5th, 2020.This tour of some of the finest North Georgia Mountain vineyards includes a commemorative souvenir wine glass and 4-5 wine tastings at each participating vineyard. There is a $50 charge per passport, but with the opportunity to sample multiple wines from 20+ vineyards, it is one of the best deals in the Georgia mountains!
To participate, visit any of the participating wineries and request a Wine Highway passport. You will receive a "Wine Highway Week" souvenir glass for your tastings and and an admission "passport" punchcard for the participating wineries. Be sure to keep the Passport and Souvenir Glass with you at all wineries visited to receive your wine tastings!
Each winery provides it's own wine tasting format, and many vineyards also offer complimentary food and live music (these bonuses are usually on the busier weekend days).
2020 Wine Highway Week Participating Vineyards & Wineries
The full list of 2020 participants is ready, and there are 28 great North Georgia vineyards and wineries that have signed up to pariticpate for 2020!
Blue Ridge & Ellijay
Cleveland & Helen
Dahlonega
Jasper
Tiger, Toccoa, & Rabun Gap
Upper Hiwassee Highlands AVA
Other Areas
These areas aren't quite in the mountains, but they are close enough to be included in North Georgia's 2020 Wine Highway Week event. Enjoy these North Georgia winery locations in Alto and White.
When all of the Wine Highway Week vineyards have been announced, this page will also be updated with a complete map to help you plan your winery visits. Stay tuned and mark your calendar now for this fun event and opportunity to enjoy the North Georgia Wine Trail!!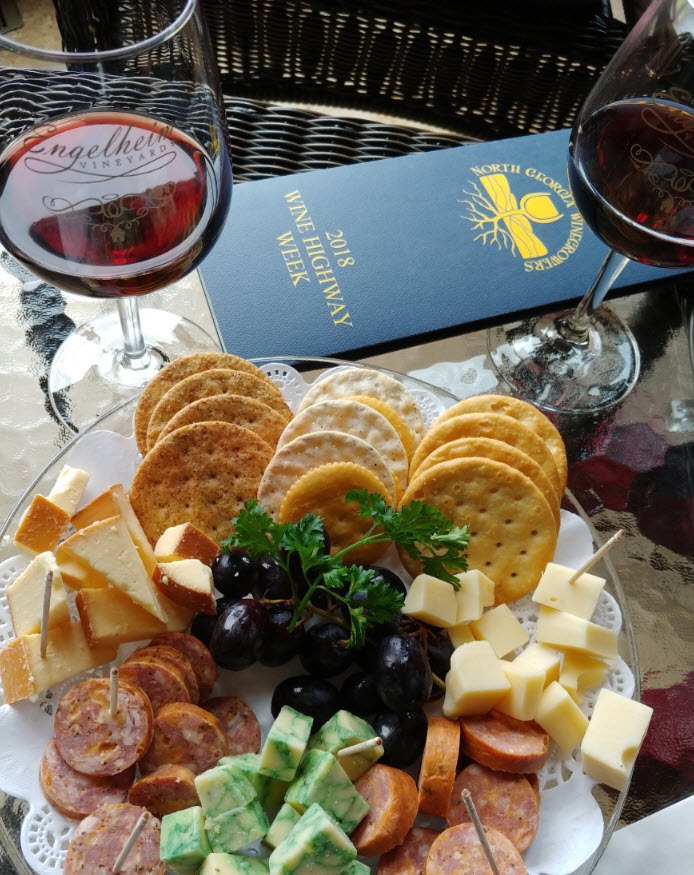 See the previous Ga Mountains Guide post about the great value when we visited all 22 participating wineries for the 2018 Wine Highway Week!
NOTE: Although most of the North Georgia vineyards do participate in the Wine Highway Week event, you should know that there are a few select Georgia mountain vineyards that do not participate. Excellent vineyards that are not signed up to participate include Wolf Mountain Vineyards & Winery, Frogtown Cellars, Montaluce Winery and Estates, Three Sisters Vineyards, Bear Claw Vineyards, and Ellijay River Vineyards.
Tips for Enjoying the 2020 Wine Highway Week
Follow a few simple steps to ensure that everyone has a safe and fun trip to the Georgia mountains.
Designate a sober driver for the excursions!
Each one of the participating vineyards is located in the scenic Georgia mountains and provides gorgeous views of the area. However, the routes and roads are twisty, country, mountain roads and require an alert driver for safe navigation.
Plan to visit no more than 3-4 vineyards per day
Although there are some areas where vineyards are close together, most vineyards require at least a 15 minute drive to each other. Plan in advance to visit groups of vineyards that are close together.
Share a passport to help keep a clear head
Each tasting provides at least a few sips of each wine, so if you don't mind sharing your glass, you can share the tasting with someone. This will allow you to keep a clearer head — plus you can almost always purchase an extra glass (or bottle) of your favorite wines!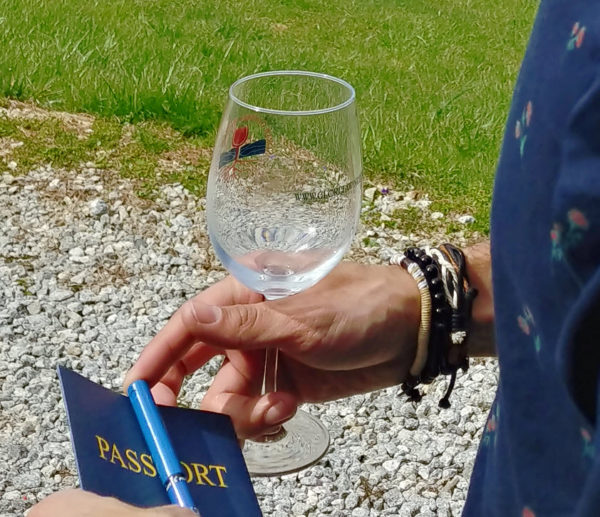 Wear comfortable shoes that can handle dirt and gravel
Most of the tasting areas are located indoors, but many of the vineyards have dirt or gravel roads and pathways to access their main buildings. You will not want to be wearing fancy heels for this event.
Stay hydrated and well fed during the tastings
Don't wait until you feel thirsty to drink water. Take your own water bottle and make sure to drink plenty to stay hydrated. Make sure that you have some food in your stomach as well — either travel with your own snacks or plan to visit one of the great nearby restaurants in the Georgia mountains for a full meal.
What to Take to Wine Highway Week
Be sure to do a little bit of advance planning to get the most out of the Wine Highway Week event. Keeping a few key items with you can make the event even more enjoyable.
***
Which are your favorite North Georgia wineries and which Georgia mountain vineyards are you most hoping to visit this year?