One of the fun ways to explore the wooded areas of the Georgia mountains is from an ATV. Whether you have your own vehicle or want to rent one for the day, these places can help you create some fun memories of time spent outside!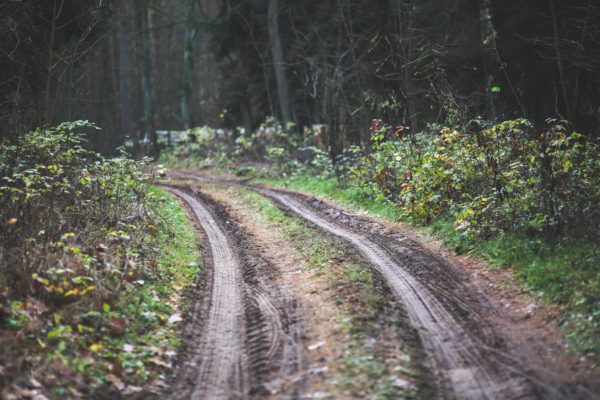 ATV All-Terrain Vehicle Rentals in the Georgia Mountains
Choose a full-sized ATV (or UTV) tour at Sunburst Outdoor Adventures and enjoy a 5-mile loop of beautiful mountain terrain. This tour includes unique extras including a visit to a gold mine, driving through a cave, and a stop at their mini animal farm (or a stop to view the night scenery on "sunset" tours).
No experience is necessary for these beginner-friendly, shift-free vehicles. Tour groups usually include 8 – 10 people plus several guides. All tours require a driver's license, signed waiver, and a credit card on file for damages.
Note that this is a scenic guided ATV tour and not a fast ATV riding experience.
Contact & Visit Sunburst Outdoor Adventures
Sunburst Outdoor Adventures Social Media and Reviews
Learn more about Sunburst Outdoor Adventures at their website (sunburststables.com/atvutv) or on social media:
This new park near Dahlonega has over 150 miles of off-road trails and allows you to either bring your own equipment to ride or rent a vehicle from them. Purchase a pass for the day or save money with an annual pass.
Don't have a ride? No problem! We are proud to partner with Yamaha Outdoors to provide you with everything you need for the ultimate trail riding experience at Iron Mountain. We offer a variety of rental side-by-side units, including options for two, four, and six passengers. We also have helmets, goggles, gloves, and other gear available on site! Don't let not having a machine stop you from enjoying the outdoors with your family and friends this weekend. Iron Mountain and Yamaha are ready to get you on your next adventure!
Contact & Visit Iron Mountain Resort
Iron Mountain Resort Reviews & Social Media
ATV Trail Riding and ATV Trail Finding Resources
These links can prove to be helpful guides to finding the perfect place for your ATV ride.
***