Enjoy the scenery of Georgia's blue ridge mountains from a unique vantage in the sky on a hot air baloon ride!
Rides are available at either dawn or near sunset (when the weather is most favorable) and allow you to experience the thrill of riding along with the wind. Pilots guide you on your choice of either a private flight or shared flight on a hot air balloon.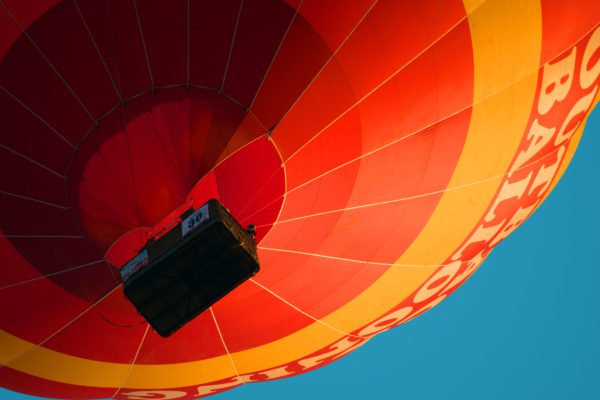 Hot Air Balloon Rides in the Georgia Mountains
Fly high with the birds of prey and soar over the mountain tops, or skim across a lake!
These 4 hot air balloon ride providers are located in and around Atlanta and it's northern suburbs. The exact location of your flight launch will depend on weather conditions — be ready to be flexible to account for a location that takes advantage of the best weather conditions. Generally you should expect to be contacted with your exact launch location on the day before your flight (after they have been able to see a weather forecast and plot the best flight area).
***

Balloon Atlanta offers a variety of flights plus advertising and Public Relations tools! Enjoy a private flight, shared flight, solo / single person flight, or tethered balloon rides (perfect for parties, festivals, product rollouts).
Discounts available for military and first responders when booking.
***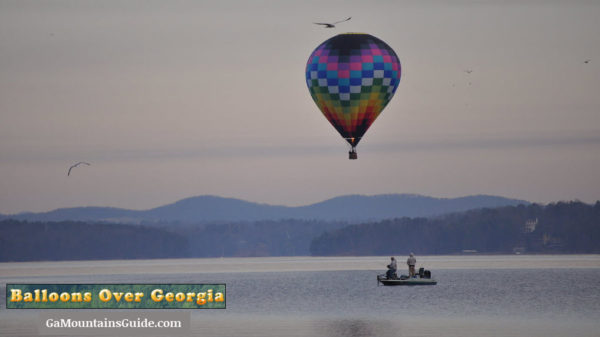 Located in Cumming, GA, most of the flights will launch from an area about 35 – 40 miles north of Atlanta. There are several different launch sites that are utilized to take advantage of varying wind conditions and directions. Choose either a private ride (with just 2 people plus the pilot), or enjoy meeting some new people on a non-exclusive flight.
You will meet approximately one hour before sunrise or 2 hours before sunset, and experience a flight that lasts about an hour (typical range is from 45 minutes to 1.5 hours). The flight time will depend on weather conditions and landing sites.
Discounts are available for senior citizens, military & first responders, and children.
***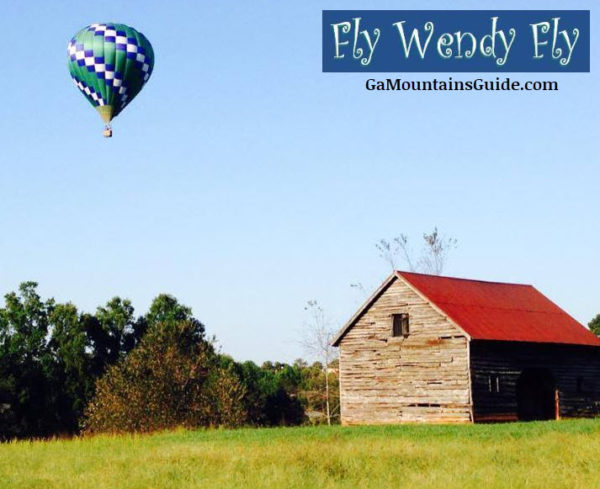 Private balloon rides for up to 3 people — just you, your guest(s) and the pilot! Champagne toast and hors d'oeuvres to celebrate the flight (by request) and weekend flights don't include a premium. Tether rides also available for up to 75 people.
Fly Wendy Fly uses Lindstrand Balloons, a primium brand in the industry.
Primary and alternate launch sites, plus customer arranged launch sites may be available depending on suitability of site.
***

Atlanta's Magic Carpet Ride Hot Air Balloon Adventures offer a variety of flight packages including champagne balloon rides and standby flights (for those more flexible with flight timing). They also have multiple packages available to utilize their balloons as advertising for your business!
They even offer a complete wedding package for the bride, groom, and clergy!
Launch sites are chosen to suite your needs based on convenience, what you would like to see, your desire to fly with other balloons, and other safety factors. The most common launch areas are in Cumming and Snellville.
***
Also, nearby Atlanta is hosting their first ever Atlanta Balloon Glow on August 1 – 4, 2019 in Piedmont Park. General admission is free, and although tickets for tethered rides were available, they all sold out in advance (make note of this and plan to purchase early for next year!). It still promises to be a nice event to watch, even if you will stay on the ground.
The event is at Piedmont Park (1215 Piedmont Avenue Northeast, Atlanta, GA) from 5:00 p.m. – 9:00 p.m. on Thursday August 1st – Sunday August 4th. Balloon activity will be located in The Meadow (South East area of the park close to The Park Tavern). Picnic blankets and camping chairs are permitted (no coolers allowed).
***
Are you ready to take a scenic trip to new heights with a hot air balloon ride in North Georgia?