Creekstone Winery in Sautee Nacoochee, GA
Creekstone Winery occupies a French villa above Hardman Farm in Helen, Ga. serving Creekstone Wines, Bubbly Blush, and Bubbly White. Founded in 2019, it is one of the newest spaces to be opened, even though they have been making wine with the Habersham Winery family for many years.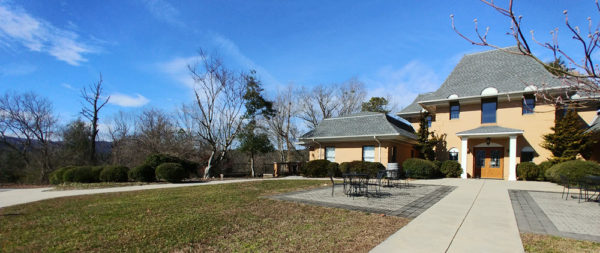 The beautiful mountaintop location provides elegance and grace among the mountain tops with a tasting room and event facility. The winery offers Creekstone and the bubbly Southern Harvest wines. This winery tasting room has all the Creekstone Wines available. Over the next year, the winery facility at Creekstone will be completed and begin producing a premium line of Sparkling wines achieved through in-bottle fermentation (like traditional Champagne).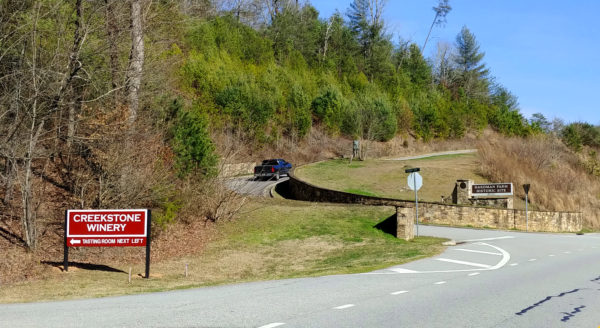 Note that this winery still considers itself a "work in progress", but they are happy to keep limited hours for you to visit for a glass of wine.  This beautiful property is located just 3 minutes from nearby Habersham Winery in a French style mansion situated on a mountaintop with a breathtaking view of Mt Yonah.
Winery Hours
CLOSED Monday – Thursday
Friday 11:00 a.m. – 5:00 p.m.
Saturday 11:00 a.m. – 5:00 p.m.
Sunday 12:30 a.m. – 5:00 p.m.
Wine Highway Week
Creekstone Winery is participating in the 2020 North Georgia Wine Highway Week from March 20, 2020 through March 29, 2020. This 10 day event is $50 per participant and includes wine tastings at 27 North Georgia vineyards!

Contact & Visit
Reviews & Social Media
FACEBOOK: @CreeksoneWinery (20+ Facebook reviews), 230+ Likes