There is no shortage of annual events to celebrate people, places, seasons, and culture!  Celebrate the diversity of the area with events for the entire family.
Choose from events including an annual Elvis tribute and competition, Wine Highway Weeks, Chili Cook-Off, BBQ festival, Championship Rodeo, Scenic Railways, and many, many more!
Here is a lineup of the Georgia Mountain's best events. What are your favorites?
Annual Events by Month in the Georgia Mountains
Annual January Events
Annual February Events
Annual March Events
Annual April Events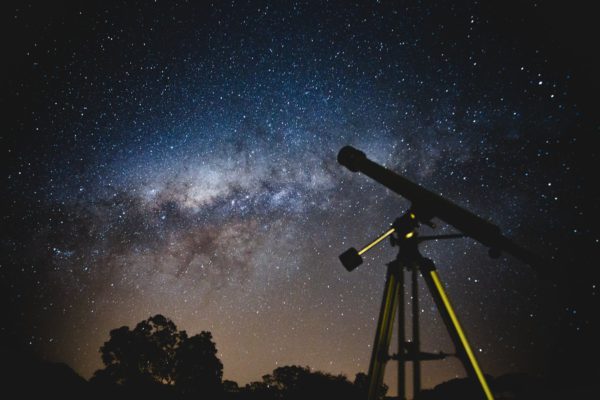 Friday Nights

 at at Brasstown Bald (Georgia's highest peak)

"Gazers of the Galaxy" astronomy program (9pm – 11pm)
interprets wonders of the universe through galactic stories, expertise, and use of a professional telescope
Book Online: $20 (adults) / $10 (6-12 years)

Taste of Blue Ridge, Blue Ridge, GA

April 18, 2020 at Willow Creek Falls and Vineyard

Advance tickets required / Tickets go on sale March 3, 2020
Note that this event usually sells out early

Jeeps in the Vines, Kaya Vineyard & Winery, Dahlonega, GA
Bear on the Square, Dahlonega, GA

April 17 – 19, 2020
Enjoy music, artist marketplace, storytelling and more of Appalachian culture

Smithsonian Museum Day

Date changes each year but for 2020 falls on Saturday, April 4th

National Parks Week

Free entrance to US National Park on the first day of National Parks Week
Annual May Events
Appalachian Food & Wine Trail

Odom Spring Vineyards (Blairsville): RoDawg red wine & BBQ Meatballs
Paradise Hills Winery Resort & Spa (Blairsville): Chardonnay & Smoked Salmon Toast Points
Crane Creek Vineyards (Young Harris): Seyval Blanc wine & Ceviche'
Hightower Creek Vineyards (Hiawassee): Red Clay Rose' wine & Brie & prosciutto pizza

EggFest

10th year at the Georgia Mountain Fairgrounds
May 15-16, 2020

Friday Nights at at Brasstown Bald (Georgia's highest peak)

"Gazers of the Galaxy" astronomy program (9pm – 11pm)
interprets wonders of the universe through galactic stories, expertise, and use of a professional telescope
Book Online: $20 (adults) / $10 (6-12 years)

Rodeo at Georgia Mountain Fairgrounds
Annual June Events
Annual July Events
GOGA & GOGA in the Wild, North Georgia Zoo & Farm

GOGA Goat and Kangaroo Yoga at the Zoo

Goat & Kangaroo Yoga, along with a few more exciting animals
Annual August Events
Big E Festival & Elvis Tribute Artists Competition, Clayton, GA

Annual Big E Festival Elvis Tribute Artists Competition in Clayton, GA

Tickets call 706-201-8232
Championship Show Friday Night

Meet & Greet 5 PM to 6 PM with food and trivia
Doors open at 6 PM. Show starts at 7 PM. World Champion performance
After party luau at Kingwood lounge hosted by The Andersons

ETA Competition Saturday 

Elvis Tribute Artists from around the USA gather to compete for the title of Big E Champion. Master of ceremonies, Robby Dean Scott, plans a hip-gyrating good time. Doors open at noon, show starts at 1PM.
Sock-hop 7PM at Kingwood

Elvis Gospel Brunch Sunday

Buffet at 11 AM Featuring David Lee at Kingwood Resort
Georgia Mountain Fair, Hiawassee, GA
Kiwanis Blue Ridge Rodeo, Blue Ridge, GA

Blue Ridge GA Annual Rodeo

Professional rodeo cowboys and cowgirls will be competing in a variety of events at the fairgrounds arena.
Tickets are available at all local banks and at Kevin Panter Insurance(All proceeds go to benefit the Blue Ridge Kiwanis Club)

Free admittance for children 8 and under!

Free National Parks Entrance

Free entrance to US National Parks to celebrate National Park Service Birthday
Annual September Events
Blue Ridge Blues & Barbeque Festival, Blue Ridge, GA

Blue Ridge Blues Crawl: Friday, September 20th, at 7:00 pm

Crawl through 8 different restaurants enjoying live music, food, and drinks as we celebrate the start of our Blues Weekend in the mountains
Pick up your Official Blues & BBQ Festival Rack Card from your Blue Ridge lodging provider, Fannin County Chamber of Commerce, or participating Crawl restaurant and carry it with you on Friday night as you Crawl
Get all 8 stars punched and you can get into the Blues & BBQ Festival free the next day!

Blue Ridge Blues & BBQ Festival: Saturday, September 21st, 12:00 pm – 9:30 pm

Downtown Blue Ridge City Park
$5 admission (5 and under are free)

National Public Lands Day, multiple locations on Sat, 9/26/2020
Oktoberfest, Helen, GA (Thursdays – Sundays)
Annual October Events
Blairsville Sorghum Festival, Blairsville, GA
Georgia Apple Festival, Ellijay, GA – the area's biggest festival
Oktoberfest, Helen, GA (daily) – enjoy beer, music, and more in Alpine Helen – a small mountain town that was built to look like a German village
Boo at the Zoo, Cleveland, GA

Scavenger Hunt with goodies & prizes given away!
Hold a Tarantula, Dig for Treasures, check out adorable "Dressed" up animals, Learn about the creepy and crawlies
Cost is Zoo admission plus any add ons you may like

Fall Foliage rides on the Blue Ridge Scenic Railway
Annual November Events
Veteran's Day Weekend, multiple locations offering
Hemlock Fest, first full weekend in November
Annual December Events
Blue Ridge Scenic Railway Christmas Express, Blue Ridge, GA (weekends) Ride the holiday train and see Santa, Mrs. Claus, & the elves. Listen to Christmas stories and sing carols.
New Year's Wine Train, Blue Ridge, GA – (New Year's Eve – Adults 21+ only) celebrate New Year's Eve! Listen to live entertainment, receive party favors, adult beverages and appetizers on the Blue Ridge Scenic Railway train.
***
In addition to these exciting annual events, you can find lots of other special events all year round. Visit one North Georgia's live music venues to find amazing talent at venues like Georgia Mountain Fairgrounds and The Crimson Moon.
***
Tips for Enjoying the Festivals and Events
Always double-check the event details before your trip. Know when events have special parking options, extended / shortened hours, and restrictions for age groups. Call or visit the event website directly for the most current information.
Go hands-free. Men and women can carry cross-body bags or use backpacks to carry their belongings and keep their hands free.


Protect your hearing at loud events. Ear plugs come in many styles so adults can choose the type that they find to be the most comfortable. Give kids a little extra protection with noise protection headphones.

Let kids be silly. These events are some of the best places to let the kids wear glow sticks, animal headbands, temporary tattoos, and have their faces painted.

Have fun! Enjoy the clean air and stunning mountain views while you spend time celebrating the best of North Georgia's local culture. Wear a silly themed hat to a food festival or dress your dog in lederhosen for Oktoberfest. Let yourself get caught up in the festive spirit of the event!
Have a great time at whatever North Georgia mountain event(s) you choose!
***
What events are you planning to see? Know of any other great events to share? Share your thoughts in the comments below!