Would you like a fantastic deal at museums and historic sites across the state of Georgia? Then mark your calendars and make plans to attend the 2020 Super Museum Sunday on February 9, 2020.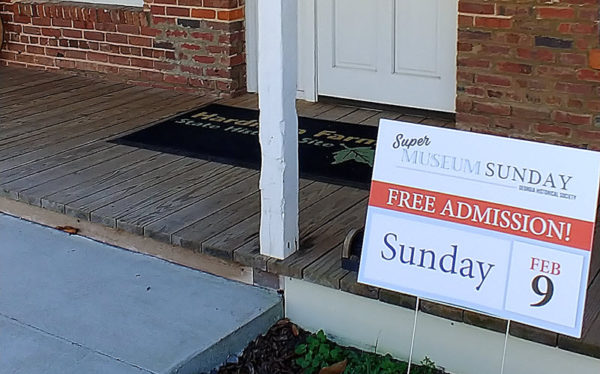 There are dozens of museums and historic sites participating in the Super Museum Sunday. These sites are located throughout the state with many of them in the North Georgia mountains. The event is open to the public with most sites offering free museum admission from 12:00 p.m. to 4:00 p.m. (unless other hours are noted).
Super Museum Sunday on February 9, 2020
The Georgia History Festival's annual Super Museum Sunday will be held on Sunday, February 9, 2020, and offers free admission to participating sites throughout Georgia.
Georgians and visitors alike can experience the state's rich history and cultural life as some of the best historic sites, house museums, art museums, and other points of interest throughout Georgia open their doors to the public. This is an exceptional opportunity to experience the history first-hand at no cost!
Free and open to the public. Free admission is available from 12:00 p.m. to 4:00 p.m. (unless alternate hours are noted).
Participating Sites in the North Georgia Mountains
There are many great sites across the entire state that are participating in this great free event. Check the Georgia History Festival website for complete listings that cover the entire state, or enjoy these sites located in the North Georgia mountains: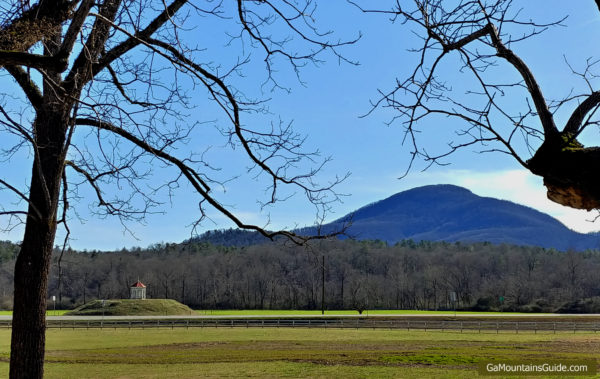 Hardman Farm Historic Site boasts over a thousand years of history with over 170 acres, 19 buildings, and the home of the second most recognized feature in Georgia, the Nacoochee Indian Mound.
Located in White County at 143 Highway 17, Sautee Nacoochee, GA 
Event hours are 10:00 a.m. to 4:00 p.m.
Adult admission is regularly $12.00
+1 (706) 878-1077
Explore the historical importance and changing role of folk pottery in southern life at the Folk Pottery Museum. Part of the Sautee Nacoochee Center which also includes a local history museum.
Located in White County at 283 Hwy 255 N, Sautee-Nacoochee, GA
Event hours are 1:00 p.m. to 5:00 p.m. (docent lead discovery tour begins at 1:00 p.m.)
Adult admission is regularly $5.00 (always FREE for teachers and military with ID)
+1 (706) 878-3300
Explore the historic stagecoach inn (built in 1815) and it's numerous artifacts and furnishings. Guided tours will be offered at 11am, 1pm, and 3pm.
Located in Stephens County at 4339 Riverdale Road, Toccoa, GA
Event hours are 12:00 p.m. to 4:00 p.m.
Adult admission is regularly $5.00
+1 (706) 886-2256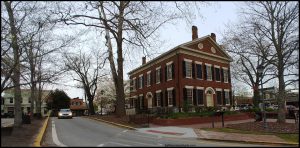 Stop in the middle of Dahlonega's town square and learn more about America's first major gold rush in Georgia's oldest existing courthouse.
Located in Lumpkin County at 1 Public Square, Dahlonega, GA
Event hours are 9:30 a.m. to 4:00 p.m.
Adult admission is regularly $8.50
+1 (706) 864-2257
Visit the Foxfire Museum and explore 10 relocated authentic pioneer log cabins and additional structures built from historic period materials in the traditional methods of construction. The property includes over 100 acres filled with artifacts, tools, and folk art that provides a glimpse into the lives of the people of Appalachian wilderness more than 180 years ago.
Located in Rabun County at 98 Foxfire Lane, Mountain City, GA
Event hours are 12:00 p.m. to 3:30 p.m.
Adult admission is regularly $8.00
+1 (706) 746-5828
Take a step back in time to the dawn of the telecommunications age with the Standard Telephone Company and Historical Society Museum. Then learn more about the culture and heritage of the African Americans in North Georgia with the artifacts on display at the Regional African American Museum.
Located in Habersham County at 353 Chattahoochee Street, Cornelia, GA
Event hours are 12:00 p.m. to 4:00 p.m.
+1 (706) 499-8842
Learn about the famous Tallulah Falls Railway and more of the town of Cornelia's exciting history!
Located in Habersham County at 102 Grant Place, Cornelia, GA
Event hours are 11:00 a.m. to 5:00 p.m.
+1 (706) 779-8585
Tips for Enjoying Museums and Historic Sites
Visiting a museum is a great experience that can be enjoyed by people of all ages. Make sure that you (and your kids) are conscious of respecting the property and any cultural customs, as well as any rules regarding cameras and / or flash photography. These additional tips can help you get the most out of your museum visit.
Read the printed literature that is included with admission
Get a good introduction to each site by reading the literature that is included with your admission and by reading any monuments posted on site. These should have the most noteworthy points about the historic significance of each site.
Ask questions of the staff and / or tour guides
If you are fortunate enough to take a guided tour, be sure to listen closely to the history and anecdotes shared by your guide(s). This is also a great opportunity to learn little known facts by asking questions of your guides as you walk through the site. The expertise of these guides can add depth and dimension that can't be found anywhere else. Staffers and volunteers are often eager to teach and they genuinely love to answer your questions!
Dress for the experience
Some museums include paved parking and polished floors that can work with city attire, but many historical sites will require exploration through unpaved, rugged, outdoor routes.
A safe bet is to wear comfortable clothing and shoes that can manage a walk on dirt or gravel pathways. Many sites also have an interactive and hands-on approach to learning, so another smart idea is to use a hands-free bag to carry your belongings around the site. Consider taking / wearing these types of items:

Exit through the gift shop
While many tours will conveniently finish at the gift shop, it is actually a great place to learn more about the site history and to support the local economy. Expect to find unique gems like books by local authors and experts, local arts and crafts, and lots of fun souvenirs to help you remember your visit.
Know the pet policy at each site
If you are traveling with your pet(s), be sure to find out in advance where your furry friend will be welcomed. For Georgia state parks, leashed pets are allowed on historic site trails, however, they are not allowed inside buildings.
***
Learn more about other great deals in the Georgia Mountains from these posts about Museum Day (once per year), National Parks Day (5 times per year), and other Georgia mountain freebies!