Museums and Exhibits in the Georgia Mountains
Museums in Dahlonega, GA
These Dahlonega locations are worth a visit!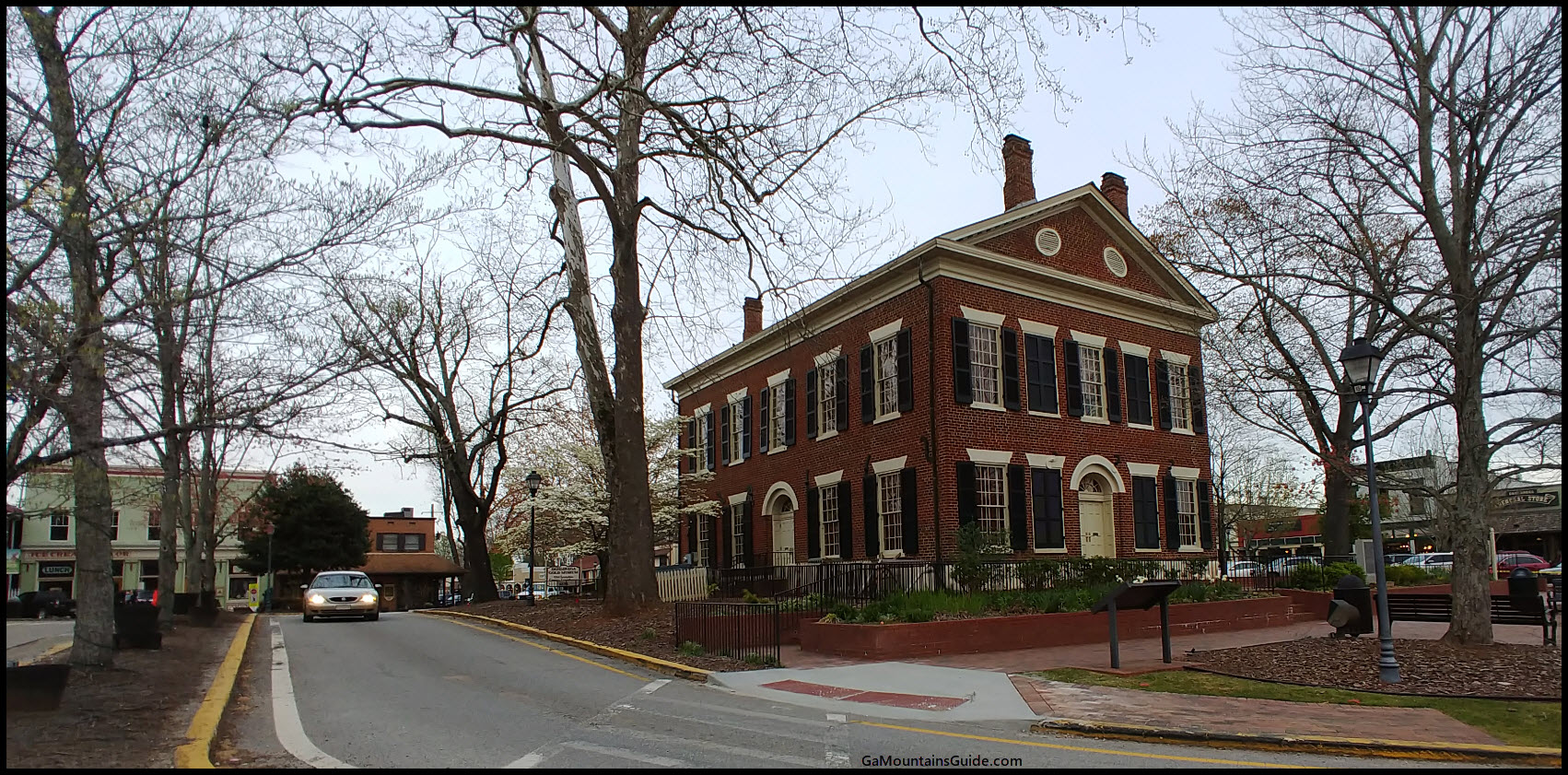 $8.50 (Adults), $8.00 (Seniors), $6.00 (Youth 7–17), Free for Children (6 & under)
Group rates & tours available with advance notice
MON – SAT 9:00am – 4:45pm
SUN 10am – 4:45pm
FREE one-hour public planetarium show most Fridays

Doors open for seating at 7:30pm / show begins promptly at 8:00pm

No admittance after the show begins
Open during select festivals or by email request
75 Enota St, Dahlonega, GA
Learn more about Dahlonega's exciting history before your visit!

Museums in Blairsville, GA
Open May – December:  Thursday – Saturday, 11am – 4pm
Open January – April:  Monday – Friday, 10am – 4pm
Open May – December: Monday – Friday, 10am – 4pm & Saturday, 11am – 3pm
Admission is free at both museums.  A small donation is always appreciated for museum upkeep.  Educational tours for school classes are always welcome.
Free admission and printable self guided tour.
Museums & Exhibits in Blue Ridge, GA
explore the world's largest bigfoot collection just outside of Blue Ridge
free for active military
Museums in Ellijay, GA
Built in 1870, the Tabor House is the oldest family home in the city of Ellijay. The Gilmer County Historical Society's Tabor House and Civil War Museum houses over 200 books and several videos about the Civil War from both points of view. You are invited to read the books and view the videos during your next visit to the Tabor House. FREE ADMISSION.
Museums in Cleveland, GA
open from 10:00am to 3:00pm, Thursday through Saturday
FREE ADMISSION
The White County History Museum is located in the old courthouse on the Cleveland square and is home to White County Historical Society. The building was completed by a local contractor using local labor and handmade bricks beginning in in 1859. It was utilized by the White County government until 1964 when a new, modern courthouse was completed just south of the square. The museum houses artifacts that depict life in the north Georgia mountains for the past 150 years, a large collection of genealogical records, and newspapers from the late 1800's to present. It is listed on the National Register of Historic Places.
Museums in Mountain City, GA
from the Foxfire website:
In 1966, a new teacher at the Rabun Gap-Nacoochee School was struggling to engage students in his high school English class. In frustration, he asked them what they thought would make the curriculum interesting. They decided to create a magazine, honing their writing skills on stories gathered from their families and neighbors, and producing articles about the pioneer era of southern Appalachia as well as living traditions still thriving in the region.
They called it "Foxfire" after the glowing fungus that clings to rotted wood in the local hills. This spark of an idea, and the work that followed, has turned into a phenomenon of education and living history, teaching readers, writers, visitors, and students how our past contributes to who we are and what we can become – how the past illuminates our present and inspires imagination.
Museums in Helen, GA
open to the public and there is no admission fee

open Monday – Sunday, 12:00 pm – 4:00 pm.
Helen Arts and Heritage is a non-profit organization founded to promote the appreciation of the arts and local history through educational instruction, workshops, exhibits. It is a showplace for the special talents of our local artists and historians, and a place for residents, merchants and visitors can come together to share memories of the past, joys of the present and dreams for the future. The gallery at the Helen Arts and Heritage Center changes six times a year, including a youth exhibit in the winter and an adult competition in the fall, and it holds several classes and history events throughout the year.
Museums in Toccoa, GA
The Currahee Military Museum in Toccoa, Georgia, holds special military history for events from the Civil War, WWI and WWII, with a focus on the Paratrooper Infantry Regiment that trained at Camp Toccoa in the early 1940s. The camp is now gone, dismantled soon after the war, but memorials have been erected to Camp Toccoa, the paratroopers and Colonel Robert F. Sink.