There are lots of great cabins available for rent in Georgia's Blue Ridge Mountains. Enjoy crisp air, rocking chair decks with mountain views, and a variety of great places to stay.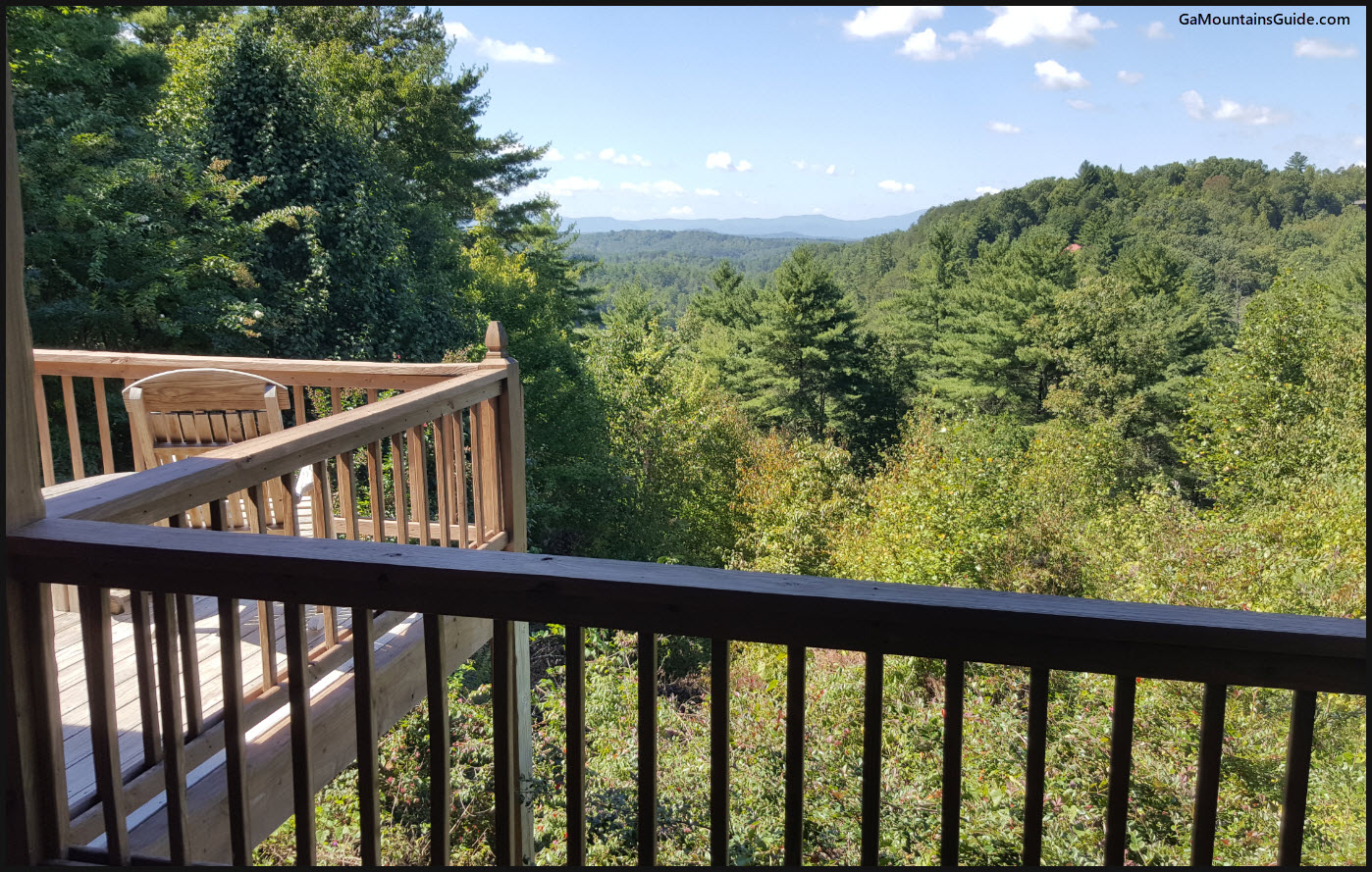 Fortunately, there are a lot of fantatic, modern cabins available to rent. Somewhat unfortunately, it can take some time to see everything that is available for a given date.
Here are a number of the cabin rental companies that I have used and would recommend.
Choosing a Cabin
Renting a cabin for your vacation is an exciting way to experience a slightly different vacation experience. Find a single place that is large enough to host your whole group and includes entertainment like a pool table, hot tub, board games, video games, and more.
When deciding on a cabin, be sure to understand that each house is different and that you need to review carefully to understand the specifics for the rental. I have a handful of things that I prefer or always look for and those include:
Does the unit have a log-burning fireplace (is it okay to use during rental time and is seasoned firewood included)?
Does the unit have an outdoor hottub / jacuzzi?
Are there scenic long-range views (preferably facing West to see sunset)?
Which floor is the master bedroom on?
How many bedrooms / bathrooms?
How challenging is the drive (one lane road, paved road, unmarked roads, etc)?
Will there be cell phone reception (which providers)?
What are check-in / check-out times and procedures?
Can google maps navigate to the cabin?
Is it pet friendly (what are the fees for pets)?
Reserving a Cabin
Once you know what you want in a cabin you can start your search for a great place! The websites below will have all the relevant details (including photos), but you may save time by calling the Cabin Rental Groups and asking them for their availability and help with your reservation.
Cabin Rental Groups
These groups manage a small group of cabins and will have someone in an office dedicated to helping guests with pre-stay questions or any requests during your stay.
Above the Rest Cabins, Morganton, GA

Above the Rest is a personal favorite for their log cabins with hot tubs and mountain sunset views

Morning Breeze Cabin Rentals, Blue Ridge (pets stay free)
Escape to Blue Ridge, Blue Ridge
Mountain Laurel Cabin Rentals, Blue Ridge
Crossrock Cabin Rentals, Blue Ridge, GA
Southern Comfort Cabin Rentals, Blue Ridge, GA
JP Ridgeland Luxury Cabin Rentals, Blue Ridge, GA
Cabin Rentals by Owner 
These resources let you rent an available space directly from the owner. These websites offer a wide variety of lodging options from full cabins, to treehouses, to an affordable single room in a shared house. Quality can vary greatly between properties. Be sure to check reviews and understand exactly what is included with your reservation.
***
Make sure to pack snacks for your weekend and include everything you'll need to make fresh s'mores while cozying up outside (or inside) next to the fire!

***
What do you have to have in your cabin rentals?