2100 Orchard Lane, Talking Rock, GA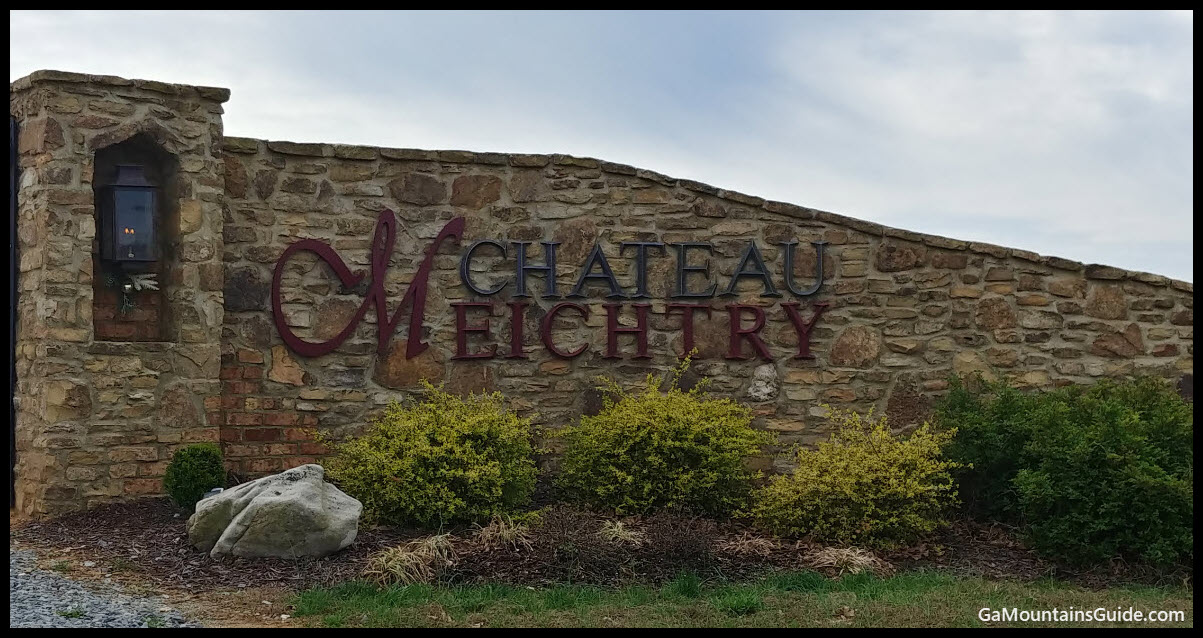 Chateau Meichtry is a remotely-located, beautiful vineyard near Ellijay, where you can enjoy a variety of red & white wines. A-la-carte food options are available for purchase (choose from cheeses, salami, prosciutto, crackers, & cheese straws), or you may bring your own picnic lunch. Indoor and outdoor seating is available, and the patio has live music on weekends (weather permitting).
The parking area is not paved (plan footwear accordingly).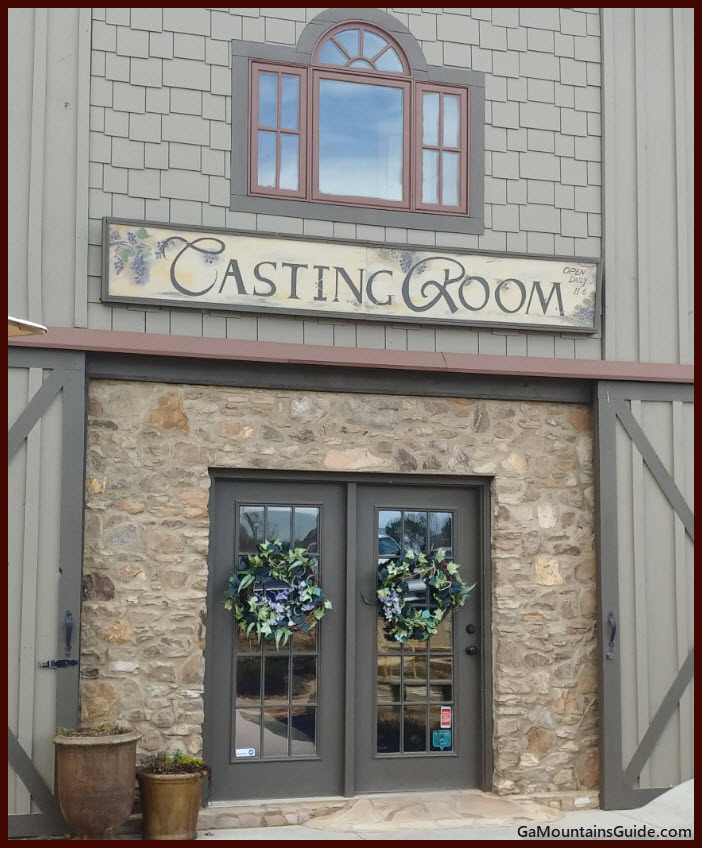 HOURS
MON: 11:00am – 6:00pm

closes 5pm January – August

TUE: 11:00am – 6:00pm
WED: 11:00am – 6:00pm
THU: 11:00am – 6:00pm
FRI: 11:00am – 6:00pm
SAT: 11:00am – 6:00pm
SUN: 12:30pm – 5:30pm

Live music on Saturdays & Sundays

Vineyard Tours available on Saturdays & Sundays

Reservations required
$30 per person (includes 5 tastings, a glass of wine, glass to take home)
COST
Three tasting flight options:

$8 – 5 wines (your choice)
$12 – 6 wines (your choice) & finish with double pour of wine in a chocolate cup
$18 – 5 wines & keep your souvenir Chateau Meichtry engraved Riedel glass

Wines may be purchased by the glass / bottle
Gift cards availalbe online in $25 increments
Reservations suggested for groups of 10+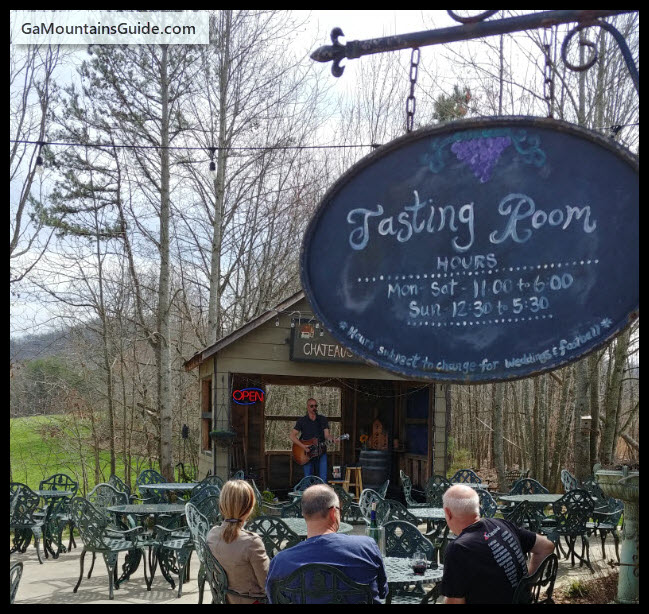 WINES
Pinot Grigio – Slow and gentle fermentation with minimal manipulation brings a Pinot Grigio with extraordinary character. An ever-so-light pink color comes from extended skin maceration from this light-blue grape. This Pinot Grigio pairs excellently with grilled tilapia and roasted vegetables. Clean and crisp with a wonderful mouth filling viscosity, this wine is the perfect wine for white wine lovers.
Chardonnay Reserve – This classic Chadonnay was barrel fermented in 100% new Hungarian oak for 9 months. Weekly stirring of the lees brings this complex chardonnay layers of Pineapple, Citrus and caramel. The perfect wine for Georgia shrimp and grits.
Cabernet Sauvignon – This Cabernet was aged in a combination of French, American, and Hungarian oak barrels to integrate the subtle fruit and vanilla flavors with very fine tannins. Enjoy this wine with a Black Angus Cheeseburger.
Georgia Merlot – This North Georgia Merlot is a lush and exciting representation of the Georgia Terroir. Extended barrel-aging in French oak gives this wine a nice balance. A rush of black fruit with slight hints of pepper lead way to a long lasting finish. Enjoy with Applewood smoked chevre and crisp.
WEDDINGS & SPECIAL EVENTS
Wedding Packages for Monday – Thursday start at $1,500
Wedding Packages for Friday start at $2,000
Wedding Packages for Saturday & Sunday start at $2,500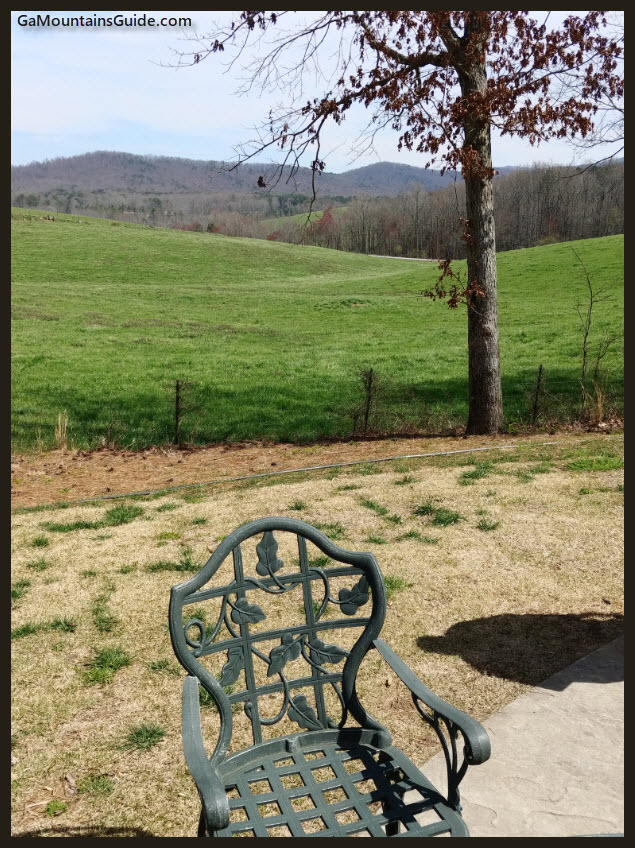 CONTACT & VISIT: Chateau Meichtry
REVIEWS & SOCIAL MEDIA
Visit the Vineyard & Wineries page to see an interactive Map of the Georgia Mountain Vineyards.