Have you ever wondered what it's like to drive a tank or crush a car? Have you ever been curious about what it takes to operate a construction excavator? Would you like to try shooting a machine gun? You're going to love the experience at Tank Town USA Georgia (in Morganton — just outside of Blue Ridge).
There are 3 main activities at Tank Town USA: driving a tank (with or without crushing a car), driving an excavator, and machine gun shooting. You can choose to try just one activity or get a combo package and try more fun activities with the heavy equipment.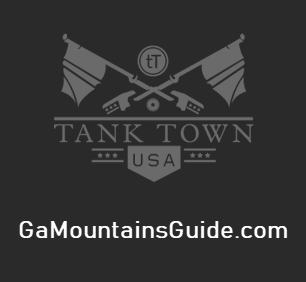 Drivers must be at least 15 years of age and have a valid driver's license (or learner's permit). Passengers must be at least 7 years old.
DRIVE A TANK AND CRUSH A CAR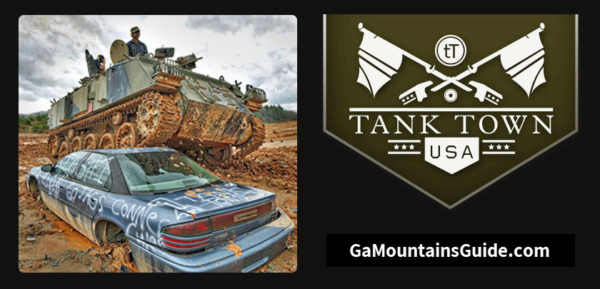 Experience the unique power of driving a 17-ton tank!
You'll receive personal instruction on how to operate a tank, and then you'll be able to drive around the course for 10 minutes or 1/2 mile (whichever comes first). There are lots of bumps, dips, and humps to maneuver through which keeps it fun the whole way through! If it has rained recently, there will be mud to drive through. You can take two (2) passengers for the tank ride at no extra charge!
For an extra adrenaline rush, opt to also crush a car with the tank! This experience includes 25+ minutes of tank driving and crushing a car from multiple angles!
Rates start at $150 for driving a tank and at $599 for crushing a car (group rates are available for parties of 5 or more).
EXCAVATOR OPERATION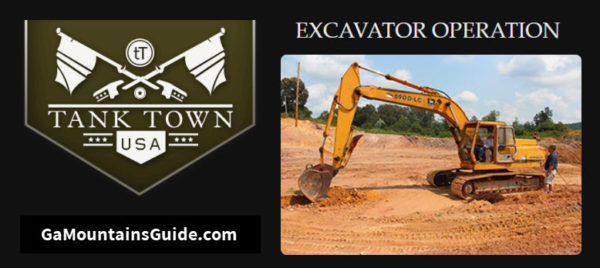 Climb up into the 40,000-pound construction excavator, and enjoy 15 minutes of heavy equipment operation! Trained instructors will teach you to run the machine like a pro so you can dig a massive hole and choose to fill it back in.
Rates for this unique activity start at $150 (group rates are available for parties of 5 or more).
MACHINE GUN SHOOTING
Tank Town has also added heavy fire power to the activities and now offers guests the option to shoot their M-1919 machine gun. You will get 100 rounds of fully automatic fun!
$175 includes 100 rounds of ammunition (group rates are available for parties of 5 or more).
PLANNING YOUR VISIT
Reservations are strongly recommended, as busy weekend days can fill up 2-3 weeks in advance
All drivers must have a valid government issued drivers license (or learner's license) to operate any of the machinery at Tank Town USA
Dress: Dress for comfort and ease of movement (no skirts or dresses) for this outdoor adventure, understanding that conditions at Tank Town USA can range from dusty to muddy… wear clothes you don't mind getting dirty
Shoes: Flat soled athletic shoes or construction style work boots
CONTACT
PHONE: +1 (706) 633-6072
ADDRESS: 10408 Appalachian Hwy, Morganton, GA
WEBSITE: TankTownUSA.com
SEASONS
April through December, generally open on Friday, Saturday, Sunday & Monday by reservation only (other days may be available by special request)
January through March, generally open Saturdays / depending on weather (other days may available by special request)
REVIEWS & SOCIAL MEDIA
Facebook: Rated 4.9 (170+ Reviews), 5,650+ Likes
TripAdvisor: Rated 5.0 (80+ TripAdvisor reviews)
Yelp: Rated 5.0 (15+ Yelp reviews)
Combo packages and gift certificates are also available.