Celebrate the coast to coast natural beauty of the USA with a trip to your favorite National Park on special dates when there is no entrance fee required!
There are and handful of fee-free days each year, plus certain groups of people qualify for a free annual pass! Learn more about these great opportunities to experience places including Georgia's National parks or internationally famous sites like the Everglades, Grand Canyon, Yellowstone, Yosemite, and many, many more!
National Parks Servce Free Entrance Days for 2019:
January 21: Birthday of Martin Luther King, Jr.
April 20: First day of National Park Week
August 25: National Park Service Birthday
September 28: National Public Lands Day
November 11: Veterans Day
Plus, all 4th graders can get a free annual National Parks Pass from the "Every Kid in a Park" program. With the pass, fourth graders can bring family and friends on adventures free for a full year. Signup in August to get the full year of free admission to all of the National Parks!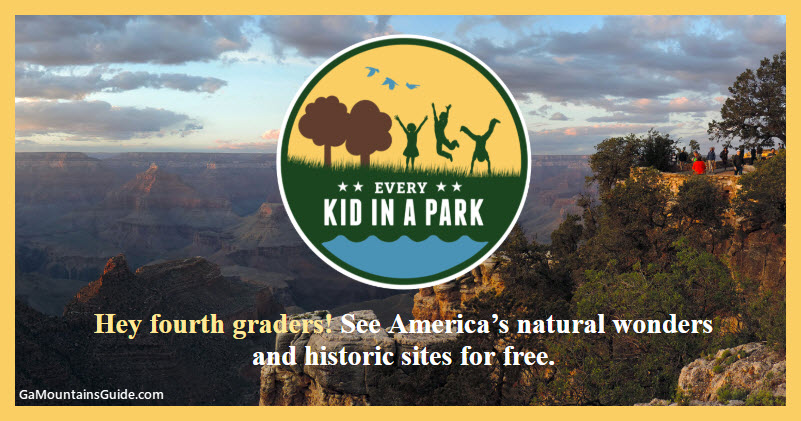 Additionally, there are a few other ways to get into the beautiful National Parks for free:
U.S. Military: free pass for current U.S. military members and dependents in the Army, Navy, Air Force, Marines, and Coast Guard as well as Reserve and National Guard members
Access Pass: free pass for U.S. citizens or permanent residents with permanent disabilities – applicants must provide documentation of permanent disability and residency or citizenship)
Volunteer Pass: free pass for volunteers with 250 service hours with federal agencies that participate in the Interagency Pass Program)
Discount passes are also available for seniors aged 62+ (choose either $20 for an annual pass or $80 for a lifetime pass).
Browse the list of National Parks in Georgia, or learn more about all of the 417 park sites in the National Park Service.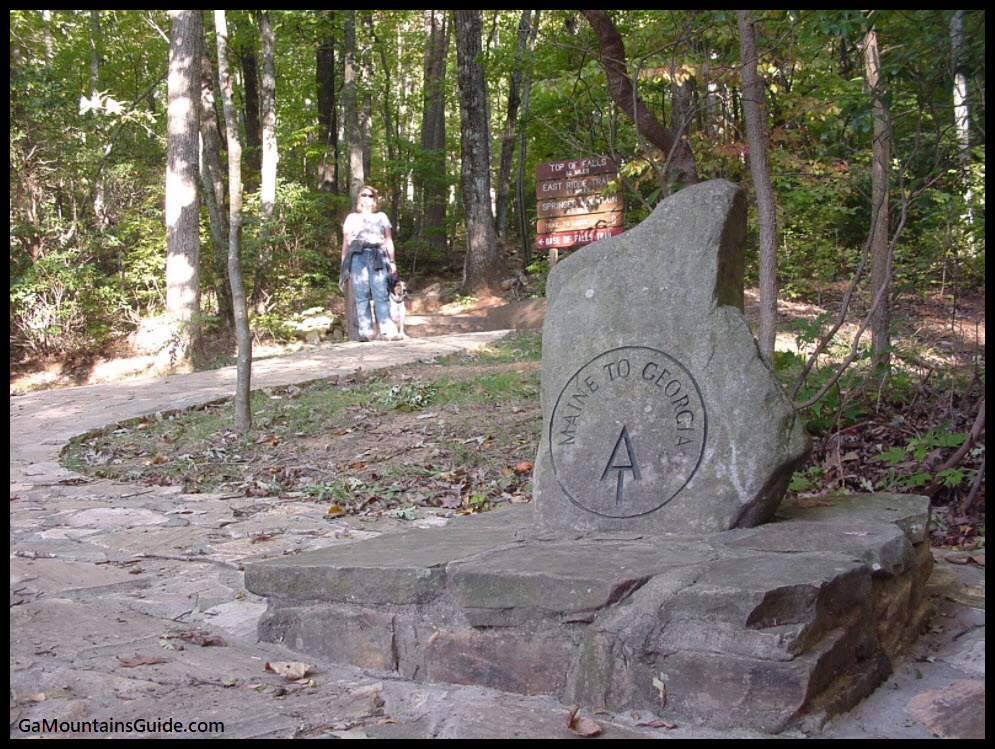 For more about great parks in the area, see the GaMountainsGuide.com post about national, state, and local parks in the Georgia mountains.