The national parks with outdoor spaces that remain open are currently free to enter for an indefinite amount of time. Please note that the situation and response can change day by day and you should consult the individual parks directly for the most current information. While many parks do remain open, others (including the Grand Canyon National Park) are completely closed.
NOTICE: 2019 Novel Coronavirus Response
The National Park Service is modifying its operations on a park-by-park basis in accordance with the latest guidance from the Centers for Disease Control and Prevention (CDC) and state and local public health authorities. While most facilities and events are closed or canceled, many outdoor spaces remain accessible to the public [and fee-free]. Before visiting, please check with individual parks regarding changes to park operations. If you choose to visit a national park, please ensure that you follow CDC and state and local guidelines to prevent the spread of infectious diseases and practice Leave No Trace principles. Updates about the NPS response, including safety information, are posted on nps.gov/coronavirus.
***
Celebrate the coast to coast natural beauty of the USA with a trip to your favorite National Park on special dates when there is no entrance fee required!
** The next US National Parks Free Entrance Day is Saturday, April 18, 2020 **
There are currently 5 fee-free National Park days each year, plus certain groups of people qualify for a free annual pass! Learn more about these great opportunities to experience places like Georgia's National parks or other internationally famous sites like the Everglades, Grand Canyon, Yellowstone, Yosemite, and many, many more!
Find a park near you / your vacation site with this National Park Service online tool.
US National Parks Free Entrance Days 2020
The Free Entrance Days in 2020 occur on:
So grab your backpack and your action camera and choose a National Park for your next free visit!

Other Free & Discounted US National Park Passes
In addition to the Free Entrance Days, all 4th graders can get a free annual National Parks Pass from the "Every Kid in a Park" program.
With the Every Kid in a Park pass, fourth graders can bring family and friends on adventures free for a full year. Signup in August to take advantage of a full year of free admission to all of the National Parks (you can sign up any time of the year but the program only lasts through August)!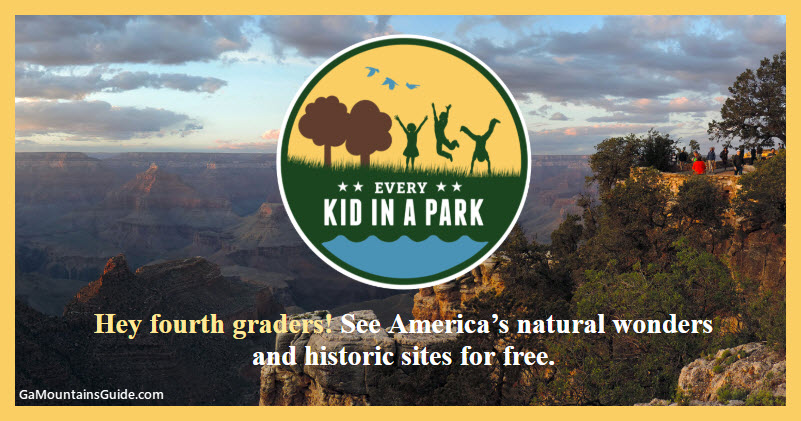 If you don't have a fourth grader in you home, you may qualify for these other ways to get into the beautiful National Parks for free:
U.S. Military: free pass for current U.S. military members and dependents in the Army, Navy, Air Force, Marines, and Coast Guard as well as Reserve and National Guard members
Access Pass: free pass for U.S. citizens or permanent residents with permanent disabilities – applicants must provide documentation of permanent disability and residency or citizenship)
Volunteer Pass: free pass for volunteers with 250 service hours with federal agencies that participate in the Interagency Pass Program)
Discount passes are also available for seniors aged 62+ (choose either $20 for an annual pass or $80 for a lifetime pass).
Find National Parks to Visit
Browse the list of National Parks in Georgia including the multi-state Appalachian Trail, or learn more about all of the 417 park sites in the National Park Service.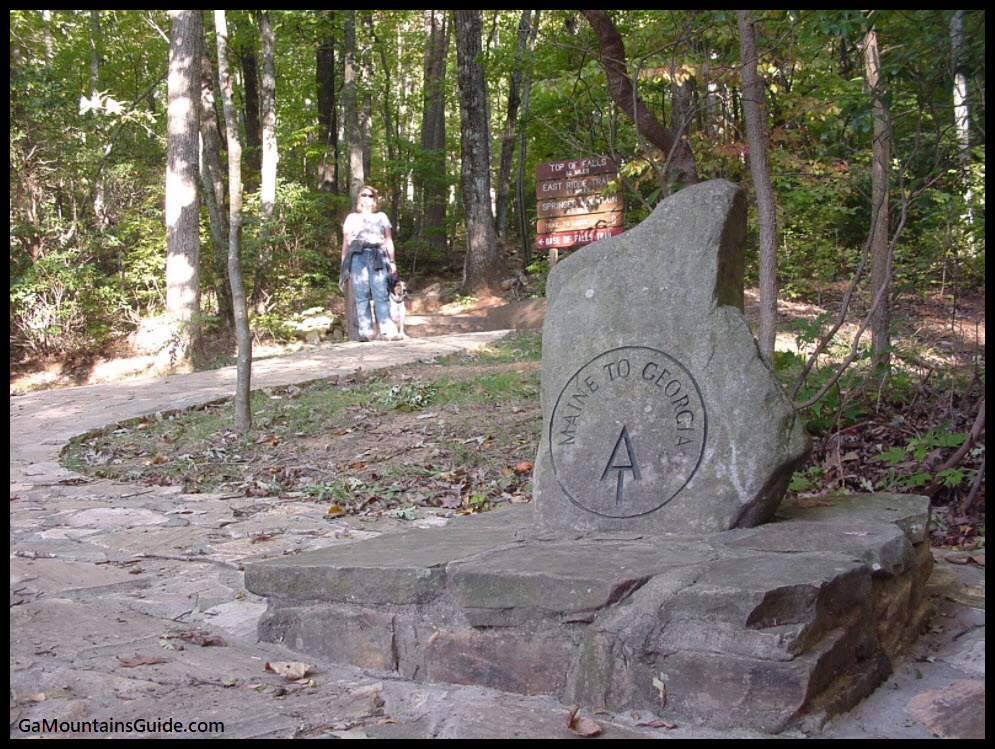 I have personally been to over 40 of our US National Parks and find that they contain some of the nation's most beautiful places! I cannot recommend them enough. My favorites include Grand Canyon, Yellowstone, New River Gorge, Badlands, and Zion. Still on my list of National Parks to visit are Joshua Tree, Saguaro, Crater Lake, and Sleeping Bear Dunes.
Tips for Enjoying US National Park Visits
Be sure to take provisions that are suitable for your National Park adventure which may include water, a backpack with snacks, compass and map, sunscreen, and a camera to record your memories! The correct gear will make all the difference in your enjoyment of your park visit(s). If you are staying within Georgia, you'll have different needs from someone on a trip to a more extreme environment like Alaska or Hawaii.
Stay Hydrated and Nourished
Be sure to drink enough water and fluids and have some high-energy snacks throughout the day. These items should travel well at the park.

Choose Appropriate Footwear
Be sure to take appropriate footwear that has been previously worn / broken in.

Layer Your Clothing
Research the weather and the conditions of the park that you will be visiting. Dress in layers of comfortable, moisture-wicking or fast-dry clothing so that you can adjust to changing conditions throughout the day.

Be Comfortable
A little advance planning can help you be more comfortable as you explore the park. Take items like water shoes, extra dry socks, SPF lip balm, and hair ties in your pack to ensure the most comfort in the park.

Stay Protected
Be aware of your surroundings and stay alert to changing conditions. Stay on the marked trails and be prepared for common surprises.

Be Prepared
Keep basic first aid and emergency supply items on you in order to make sure you can best handle any emergency.

***
For more about great parks in the area, see the GaMountainsGuide.com post about national, state, and local parks in the Georgia mountains.
***
What are your favorite parks? Please share this post with others who would love to visit an amazing National Park for free!