Celebrate the coast to coast natural beauty of the USA with a trip to your favorite National Park on special dates when there is no entrance fee required!
** The next Free Entrance Day is Monday, November 11, 2019 **
There are currently 5 fee-free National Park days each year, plus certain groups of people qualify for a free annual pass! Learn more about these great opportunities to experience places like Georgia's National parks or other internationally famous sites like the Everglades, Grand Canyon, Yellowstone, Yosemite, and many, many more!
Find a park near you / your vacation site with this National Park Service online tool.
National Parks Servce Free Entrance Days for 2019:
In addition to the Free Entrance Days, all 4th graders can get a free annual National Parks Pass from the "Every Kid in a Park" program. With the pass, fourth graders can bring family and friends on adventures free for a full year. Signup in August to take advantage of a full year of free admission to all of the National Parks (you can sign up any time of the year but the program only lasts through August)!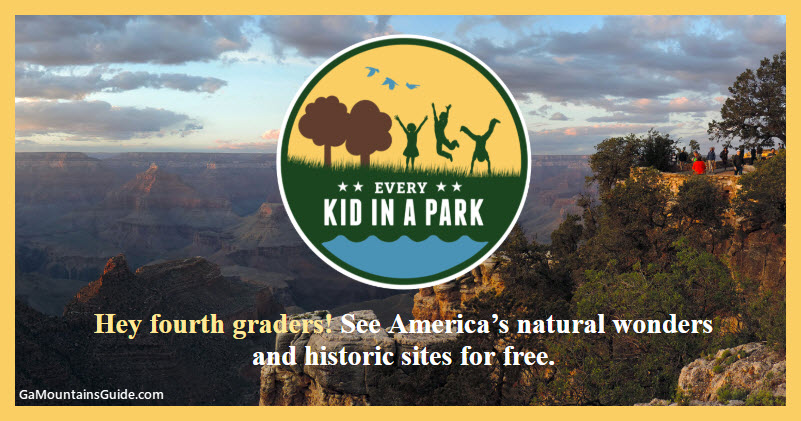 If you don't have a fourth grader in you home, you may qualify for these other ways to get into the beautiful National Parks for free:
U.S. Military: free pass for current U.S. military members and dependents in the Army, Navy, Air Force, Marines, and Coast Guard as well as Reserve and National Guard members
Access Pass: free pass for U.S. citizens or permanent residents with permanent disabilities – applicants must provide documentation of permanent disability and residency or citizenship)
Volunteer Pass: free pass for volunteers with 250 service hours with federal agencies that participate in the Interagency Pass Program)
Discount passes are also available for seniors aged 62+ (choose either $20 for an annual pass or $80 for a lifetime pass).
Browse the list of National Parks in Georgia including the Appalachian Trail (pictured below), or learn more about all of the 417 park sites in the National Park Service.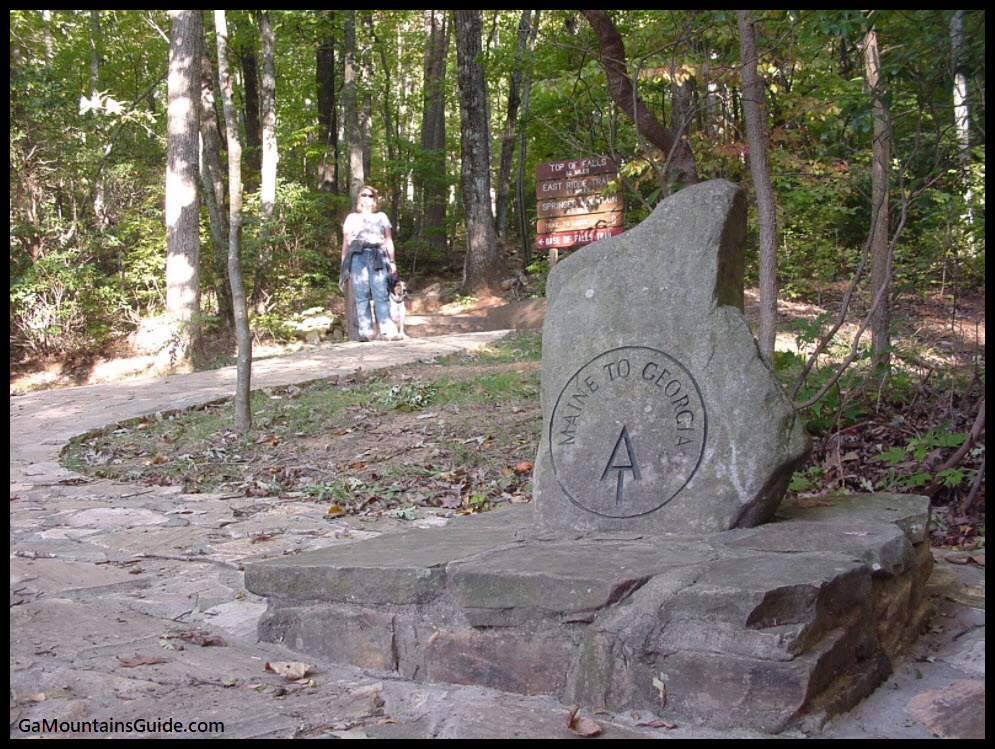 Be sure to take provisions that are suitable for your National Park adventure which may include water, a backpack with snacks, compass and map, sunscreen, and a camera to record your memories!

For more about great parks in the area, see the GaMountainsGuide.com post about national, state, and local parks in the Georgia mountains.
***
What are your favorite parks? Please share this post with others who would love to visit an amazing National Park for free!