If you find yourself with questions about legal matters in the state of Georgia, you'll want to consult the experts.
Fortunately, you don't have to spend money out of pocket to get a case evaluation and consultation about legal matters. The legal team at Corales & Woody is available to answer your questions during a free legal consultation. This free service is available in both English and Spanish.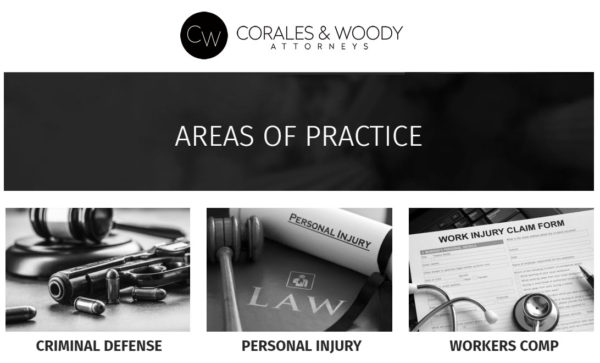 The Corales & Woody law firm provides legal assistance in cases all over the state of Georgia and specializes in Criminal Defense, Worker's Compensation, and Personal Injury cases.
Marco Corales founded the firm in 2008 after fighting for his client's rights as a Public Defender in DeKalb Country. As a public defender, he successfully handled misdemeanor and felony cases of all types, including traffic, DUI, robbery, drug crimes, domestic violence, sex crimes, and homicide. Marco's dedication to protecting his client's right is now available to clients all over the state of Georgia.
Nathan Woody joined the firm after several years representing employers and insurance companies in worker's compensation cases. This experience gave him a deep knowledge of how employers and insurance companies view and handle these types of cases; knowledge that he now uses to successfully represent injured workers and maximize their benefits and recoveries.

Call their offices today for your free consultation and to make sure that your legal rights stay protected.
Legal consultations and case evaluations are available over the phone or in-person at their offices. You may call 24 hours a day (7 days a week including holidays), send an email, or fill out an online form to ask your question. 
Contact the lawyers at Corales & Woody with your legal matters now at:
(678) 961-3999