1717 Hwy 255 S, Cleveland, GA (Cleveland area)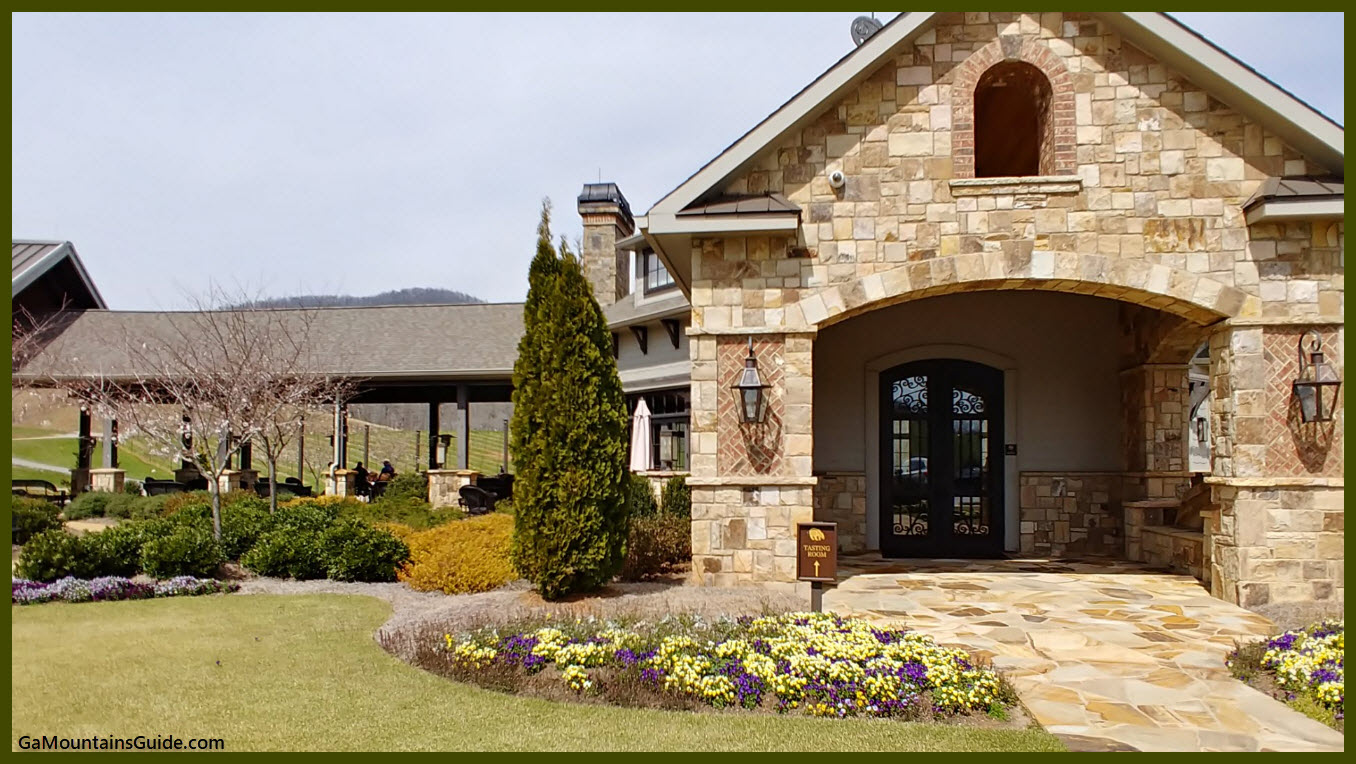 Located a scenic 5 miles East of Cleveland, GA, Yonah Mountain Vineyards boasts one of North Georgia's largest vineyards at over 200 acres. Visit this beautiful, open space and Georgia's only wine cave (reserve a weekend tour). Enjoy wines inside in the tasting room, or outside on the gorgeous patio with views of the vines and Yonah Mountain. This modern vineyard and winery is committed to sustainability and is an official Tesla Charging Destination for your electric car (learn more in this 11min video about their Tesla-powered vineyard). Tasting flights include a Yonah Mountain Vineyards etched Riedel Glass. Free High-Speed Wi-Fi.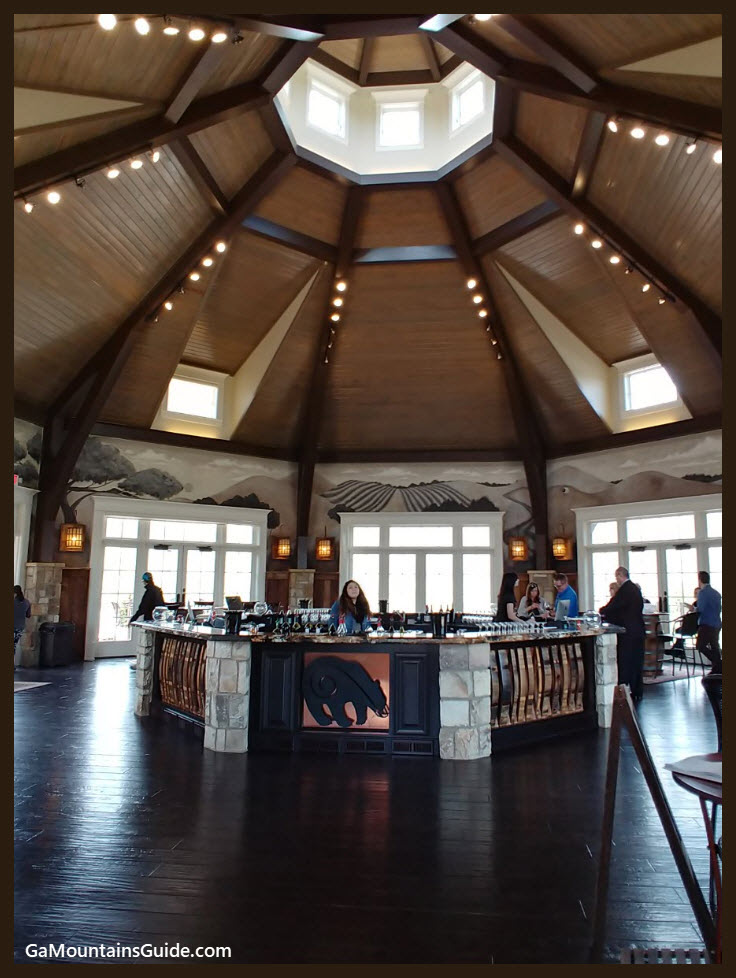 HOURS
SEASONAL: Spring (Mar 1) – Early Fall (Nov 1)
MON: 12:00pm – 5:00pm
TUE: 12:00pm – 5:00pm
WED: 12:00pm – 5:00pm
THU: 12:00pm – 5:00pm
FRI: 11:00am – 6:00pm
SAT: 11:00am – 7:30pm

Live Music 11am – 3pm & 3:30pm – 7:30pm

SUN: 12:30pm – 6:00pm
COST
WINE TASTING FLIGHT:

$20 for a white, red, or mixed flight of wines
$15 without glass

WINE CAVE TOUR and TASTING: Saturday 12:00pm, 1:30pm, & 3:00pm

90-minute program

Walking tour of Yonah Mountain Vineyards' winery and wine caves
Tasting of three barrel samples of unreleased wines and finishes
5 additional pours of current releases
Yonah Mountain Vineyards etched wine glass

RESERVE WINE TASTING: 2nd SUNDAY (FEB – OCT) at 2:30pm

90-minute program

Walking tour of Yonah Mountain Vineyards' winery and wine caves
Seated comparison tasting, curated by owner Bob Miller (taste Yonah Mountain Vineyards wines vs. fine wines from around the world)
Gourmet cheese and charcuterie pairings

Outdoor Seating Available with Scenic Views
Cheese plates & bottled beer are available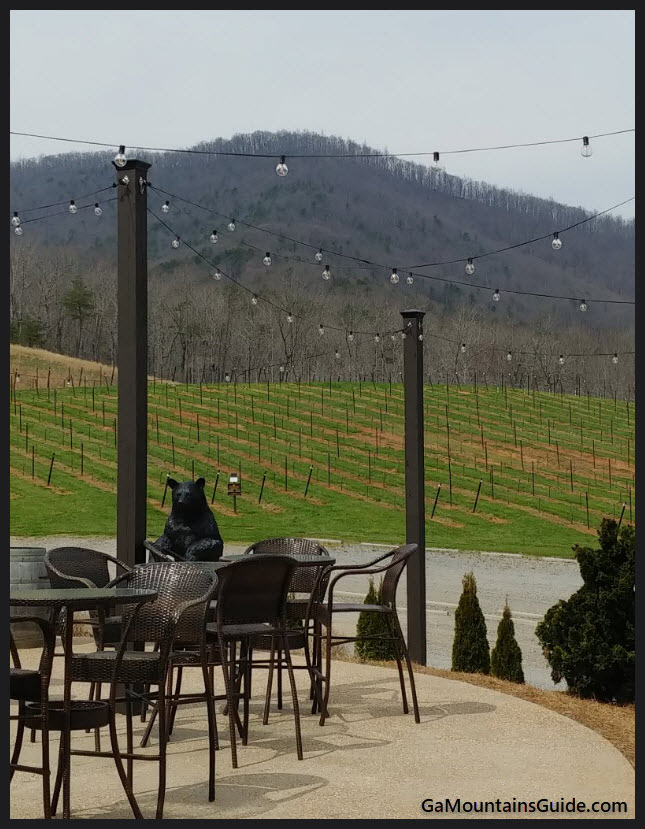 WINE CLUB & DISCOUNTS
Three Yonah Mountain Wine Club Tiers:

Bronze (8 bottles / year) 10% discount
Silver (12 bottles / year) 15% discount
Gold (24 bottles / year) 20% discount

First Access to Library Releases, Wine Club Event Invitations, and Reserve Wine Tastings
Free tastings of 5 wines for 2-4 people
Free Tour de la Cave & Barrel tasting for 2-4 people
WEDDINGS
Weddings for 30 to 550 people (reception tables and chairs for up to 200 guests)
Vineyard Wedding Venue with Professional Event Manager & Month-of-Wedding Coordinator
Rehearsal – Day before, up to 90 minutes
Private Bridal & Groom Suites
Event Staff, Beverage Service Staff, & Parking Attendants
ANNUAL EVENTS
The Crusher Vineyard & Trail Race [2018: Saturday, May 26]

$50 (12K) or $40 (6K) Race at 7:30am
1 mile Fun Run (Free) at 7:00am

Crush Fest [2018: Saturday, August 25, 11a-7p]

$40 per person ($35 for Wine Club Members)

access to all the festivities (traditional barefoot grape stomping accompanied by live accordion and guitar music )
4 three-ounce wine tastings
take-home souvenir wine glass

$25 General Admission (no wine tastings)
Free for Children 16 and under
CONTACT & VISIT: Yonah Mountain Vineyards
MAIN: +1 (706) 878-5522
ADDRESS: 1717 Hwy 255 S, Cleveland, GA
GPS COORDINATES: (34.611572,-83.697177)
WEBSITE: YonahMountainVineyards.com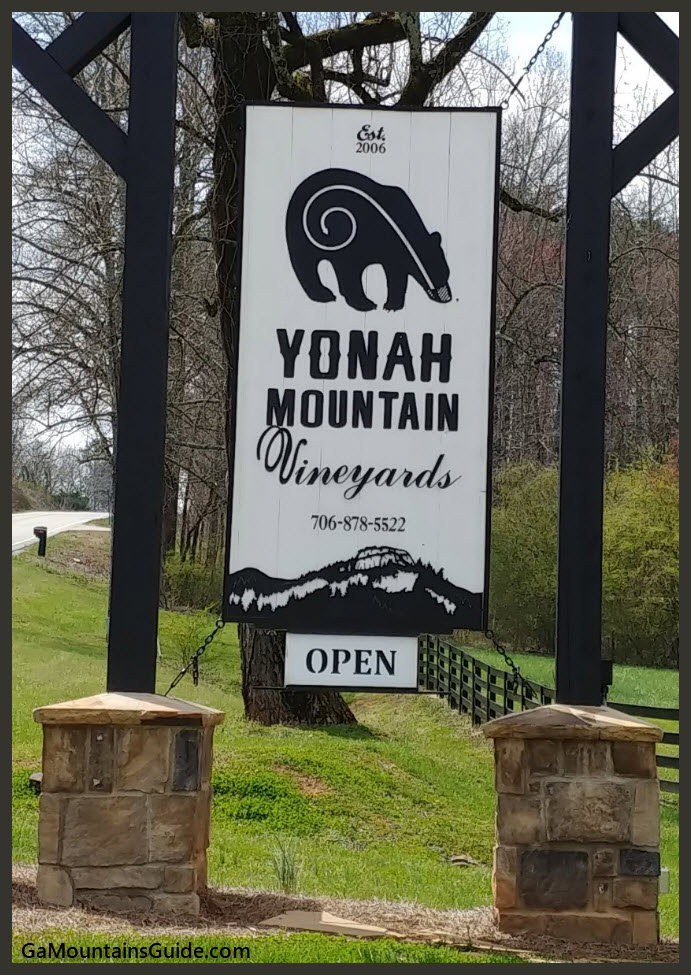 REVIEWS & SOCIAL MEDIA
ADVANCE PURCHASE DISCOUNTS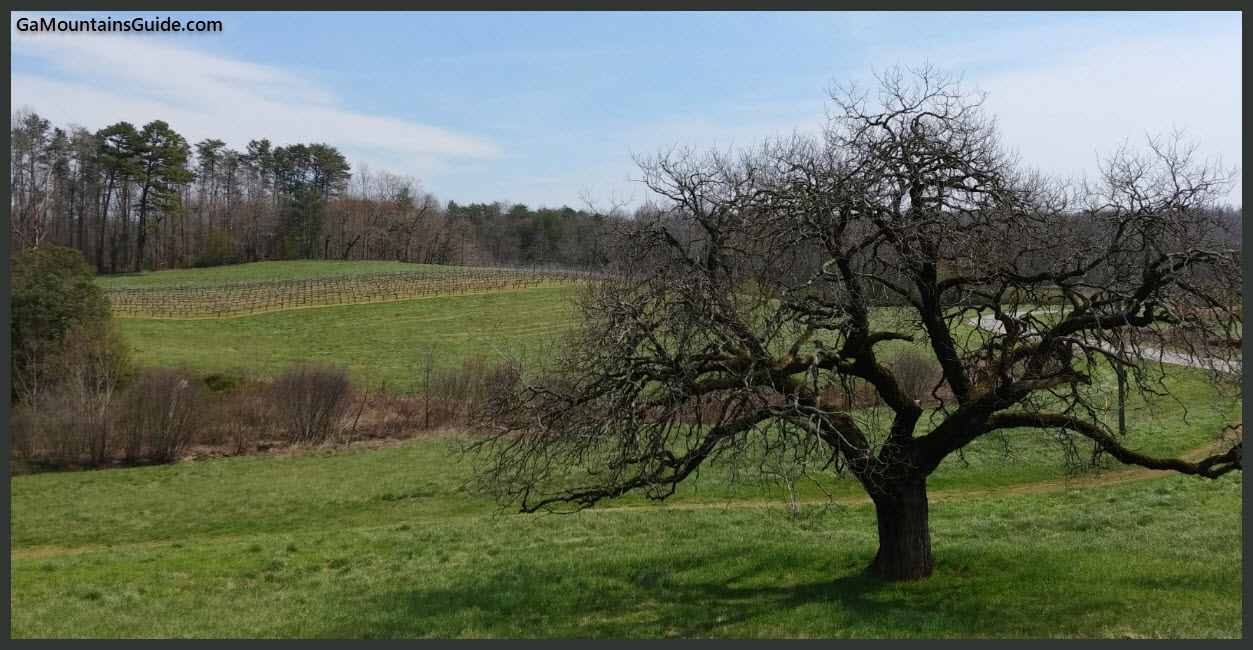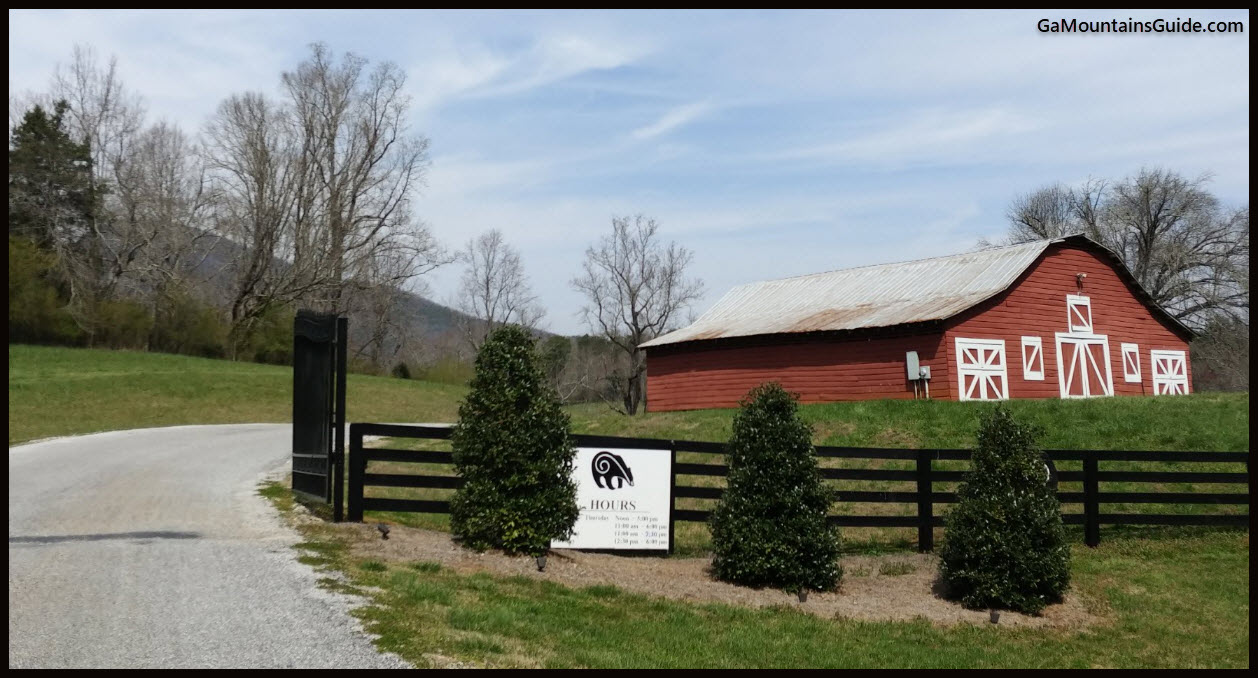 Visit the Vineyard & Wineries page for a Map of the vineyard options available in the Georgia Mountains!